Taste of Texas
Premium Texas Vodka and Whiskey
We're a team that specializes in distilling spirits right here in the Lone Star State. We make Texas vodka, whiskey, moonshine, and more—all from Texas-grown ingredients.
Our team is made up of people who love to create, and we're excited for you to join us on this journey.
Here's What You Can Expect When You Visit:
Come tour our distillery, located in beautiful Galveston, Texas.
We love to show off what we're doing here, and we're happy to have you come see for yourself.
We offer custom tours to guests from around the Lone Star State and beyond on Fridays by reservation. You can schedule a tour by contacting: nick@texastaildistillery.com or greg@texastaildistillery.com or calling us at (409) 220-3166.
First, you'll get a behind-the-scenes look at how we make our Texas vodka and whiskey, as well as some of the other spirits we distill. Then, you'll get to sample some of our products. We think that's always the best way to learn about something—by tasting it! Afterward, if there's anything else you want to know about us or our process, just ask us anything. We're happy to answer any questions you might have about how we do things around here or even just tell you all about ourselves, if that's more your speed.
Contact us today at (409) 220-3166 to have Texas vodka and whiskey made at our distillery.
Tour Our Distillery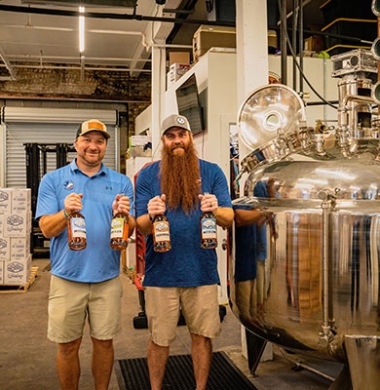 Weekdays
Guests will be able to tour our distillery on weekdays by reservation.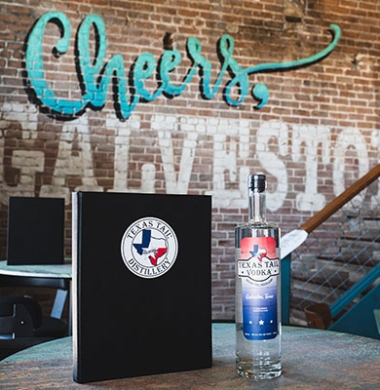 Saturdays
Guests will be able to tour our distillery on Saturdays at 12:30 and 1:30
Every tall tale starts with a great drink. For this story, fill your glass with a spirit from Texas Tail Distillery, sit back and enjoy.