Taste of Texas
The Real Flavor of Texas Whiskey
Capturing the essence of Texas. Our Coastline Whiskey is made from the finest ingredients sourced from local Texas farmers to bring joy to the simpler moments in life.
Our Texas Whiskey is crafted using traditional techniques and aged to perfection in oak barrels, and pot distilled in small batches. The result is a smooth and rich flavor that is truly unique. Whether you're a seasoned whiskey enthusiast or just starting, our Coastline Whiskey is sure to impress in conversations and great memories.
Distilling Process
The process of each bottle is crucial for us. We use the finest grains sourced from Texas farmers to create our whiskey. We start by milling the grains and adding water to make a mash. This mash is then fermented using our specially selected yeast, which converts the sugars into alcohol.
Once the fermentation process is complete, our Texas whiskey is distilled twice to ensure maximum purity and quality. The whiskey is then aged in oak barrels for at least two years, allowing it to develop its signature flavor and aroma.
Tasting Notes
We made our distilled inspired by the secluded inlets that sit nestled alone in the Gulf of Mexico to give our Coastline Whiskey a smooth and rich flavor with vanilla, caramel, and oak notes.
Its aroma is warm and inviting, with hints of spice and honey. The finish is long and satisfying, with a slight smokiness that lingers on the palate.
Whether you prefer neat whiskey, on the rocks, or in a cocktail, our Coastline Whiskey is versatile enough to satisfy any palate while you create long-lasting memories.
Try the True Texas Flavor
Our whiskey is crafted with care and attention to detail, ensuring a unique flavor. Order our Texas whiskey today and experience the taste of Texas. Call us at (409) 220-3166 or visit our factory!
Featured Recipe
Old Fashioned Hunter
1 1/2 oz Coastline Whiskey or any moonshine flavor
1/2 oz simple syrup
2 to 3 dashes orange bitters
Garnish with an orange and a cherry in drink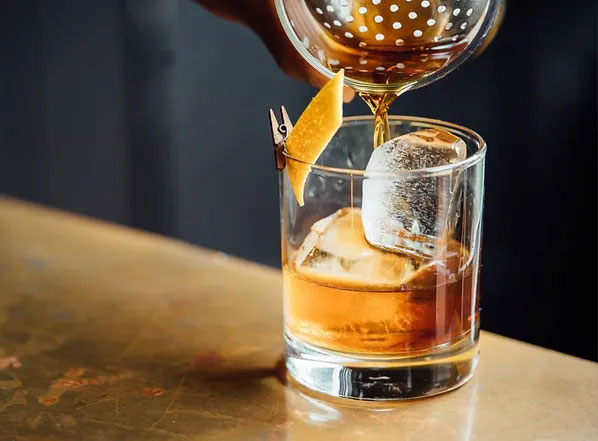 Our Gallery
Explore Texas Tail
Every tall tale starts with a great drink. For this story, fill your glass with a spirit from Texas Tail Distillery, sit back and enjoy.
Tour Our Distillery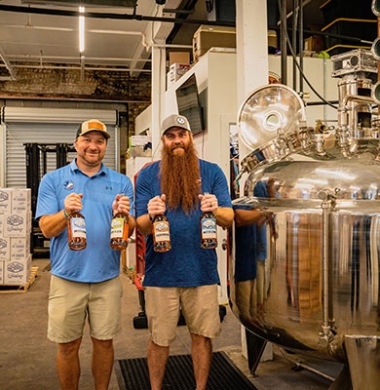 weekdays
Guests will be able to tour our distillery on weekdays by reservation.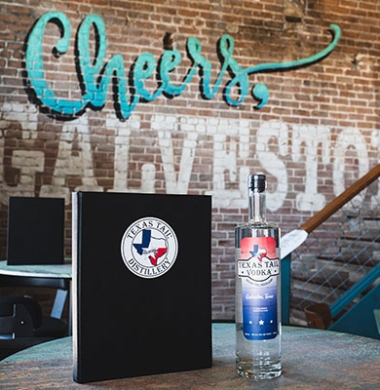 Saturdays
Guests will be able to tour our distillery on Saturdays at 12:30 and 1:30