Taste of Texas
Seawall Shine: The Latest Creation in Our Distillery.
If you love a good Texas flavor, you're in for a treat. We've just released our latest creation: Seawall Shine. It is the perfect mix of crisp and refreshing notes, ideal for sipping on a hot summer day, whether you're lounging on the porch or hanging out with family and friends. And best of all, it's made right here at our distillery in Texas.
Made in small batches using only the finest ingredients. We infuse our premium Texas Tail vodka with fresh grapefruit, lemon, and lime. The result is a bright and citrusy drink with just the right sweetness.
Handcrafted in Texas with a Taste of the Gulf Coast
As a tribute to the Gulf Coast, our Seawall Shine is a love letter to Texas. The name comes from the famous seawall in Galveston, Texas, that has protected the island from hurricanes for over a century. We designed and created a drink that captures the spirit of the Gulf Coast and the laid-back lifestyle we love.
If you love vodka or want a refreshing new drink, Seawall Shine will surely impress you.
Come and Have a Drink
It is time to try something new. Visit our distillery, learn about this incredible world, and have a drink. We offer tours every Friday and Saturday, where you can learn more about our process and passion. And, of course, you can pick up a bottle of Seawall Shine while you're here. Contact us at (409) 220-3166.
Featured Recipe
Gulf Coast Margarita
1/2 oz Apple moonshine
1/2 oz lime juice
1/2 oz sweet and sour
Squeeze 1 orange wedge
Top with sprite
Garnish with an Apple Slice in drink
Our Gallery
Explore Texas Tail
Every tall tale starts with a great drink. For this story, fill your glass with a spirit from Texas Tail Distillery, sit back and enjoy.
Tour Our Distillery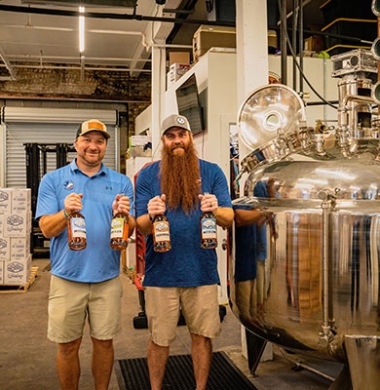 weekdays
Guests will be able to tour our distillery on weekdays by reservation.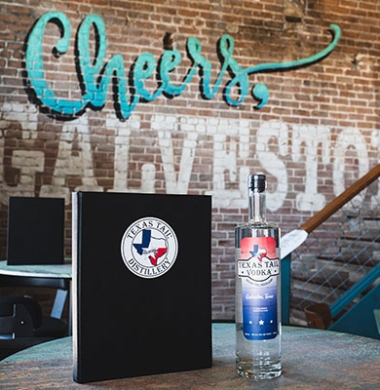 Saturdays
Guests will be able to tour our distillery on Saturdays at 12:30 and 1:30