Taste of texas
Our Favorite Recipes at Texas Tail Distillery
01
Old Fashioned Hunter
Old Fashioned Hunter
1 1/2 oz Coastline Whiskey
1/2 oz simple syrup
2 to 3 dashes orange bitters
Garnish with an orange and a cherry in drink
02
The Honey Hole
The Honey Hole
1 1/2 oz of Coastline Whiskey
¾ oz honey simple
1/2 oz lemon juice
Top with sprite
Garnish with lemon moonshine cherry wrapped in an orange wheel
03
Lonestar Mule
Lonestar Mule
1.5 oz Coastline Whiskey
3-5 mint leaves
½ oz lime juice
½ oz simple syrup
Top with ginger beer Garnish with mint leaves & lime
04
Pineapple Infused Mule
Pineapple Infused Mule
1 ½ oz Pineapple Infused Texas Tail Vodka
3-5 mint leaves
½ oz lime juice
½ oz simple syrup
Top with ginger beer Garnish with mint leaves & lime
05
Country Mule
Country Mule
1 ½ oz Texas Tail Vodka
3-5 mint leaves
½ oz lime juice
¾ oz honey simple
Top with ginger beer Garnish with mint & lime
06
Marsh Mule
Marsh Mule
1 ½ oz any flavor Seawall Shine
½ oz simple syrup
3-5 mint leaves
½ oz lime juice
Top with ginger beer Garnish with mint & lime
07
Southern Bell Mojito
Southern Bell Mojito
¾ oz honey
½ oz lime juice
3-5 mint leaves
Mix with soda
Garnish with peach & mint
08
Salty Sea Dog
Salty Sea Dog
1 ½ oz Texas Tail Vodka
1 oz grapefruit juice
½ oz lime juice
1 oz turbinado
Garnish with paloma rim & grapefruit
09
GIT (Greg's Galveston Island Tea)
GIT (Greg's Galveston Island Tea)
1/2 oz Texas Tail Vodka
1/2 oz Coastline Whiskey
1/2 oz Peach Moonshine
1/2 oz triple sec
1/2 oz lemon juice
Top with cola, Splash of sprite
Garnish with a lemon wheel
10
West Bay Hurricane
West Bay Hurricane
1 ½ oz Coastline Whiskey
½ oz lime juice
1 oz orange juice
½ oz pineapple juice
½ oz cherry juice
¾ oz triple sec
Garnish with pineapple and drunken cherry
11
Blackfin Snapper Mojito
Blackfin Snapper Mojito
1 ½ oz Black Cherry Seawall Shine
½ oz simple syrup
½ oz lime juice
3-5 mint leaves
Mix with soda
Garnish with mint & lime
12
Key Lime Pie Shot
Key Lime Pie Shot
1 oz Texas Tail Vodka
3/4 oz sweet lime juice
1/4 oz sweet and sour
Whipped cream fill and shake vigorisouly
Garnish with graham cracker crumbs and a small lime wheel

There's nothing quite like a well-crafted drink to help you unwind after a long day of hard work or celebrate a simple moment with family and friends. Whether you prefer classic cocktails or innovative recipes, there are countless drinks to choose from. Here are our favorite ones at Texas Tail Distillery.
Try Something New with the Flavor of Texas
Trying new drink recipes can be a way to indulge in some delicious and creative drinks, and why not? Discover your next favorite beverage with the truly Texas flavor. Whether you're in the mood for a fruity cocktail, a spicy drink, or a bold whiskey sour, a drink recipe will satisfy your cravings.
Shake things up and try a new drink recipe today. Cheers to trying new things!
Grab Your Shaker, Stirrer, or Blender, and Enjoy
Order our Coastline Whiskey or Texas Tail Vodka to create and experience the taste of Texas, your way. Call us at (409) 220-3166 or visit our Texas Tail Distillery factory on Fridays and Saturdays with a previous reservation.
Every tall tale starts with a great drink. For this story, fill your glass with a spirit from Texas Tail Distillery, sit back and enjoy.
Tour Our Distillery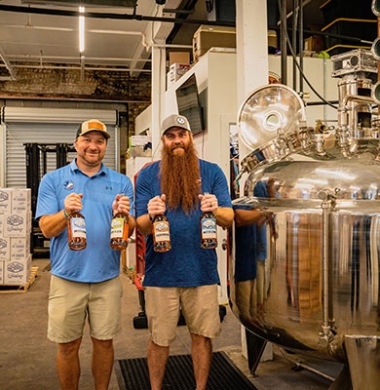 weekdays
Guests will be able to tour our distillery on weekdays by reservation.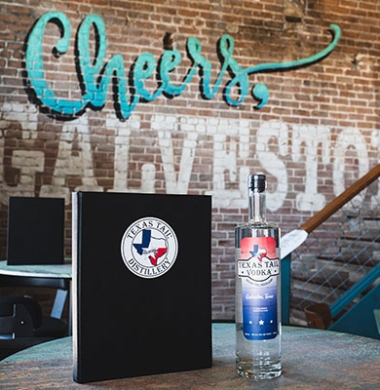 Saturdays
Guests will be able to tour our distillery on Saturdays at 12:30 and 1:30