Our Story
Leading Distillery to the Galveston Public
Our Tail dates back to 2007, in the backwoods of the Lone Star State during a field party in north Texas. Two men met for the first time and began to realize they shared a passion for good spirits and the great outdoors. Whether chasing Whitetail on opening day of deer season or following the birds out on the bay with their friends, they knew that chasing those dreams would taste better with a hand-crafted product made in Texas for Texans.
The two decided they would embark on a journey to conjure an unique hand-crafted beer.
With the experience of hand-crafting beer and the know-how of making a good party last, the men started their chase to produce the best Spirits in Texas. Three short years later after finding the perfect combination of wheat and corn, the men realized what they could give their friends was more than the status quo for Texas spirits; Texas Tail Distillery was born.
Our products include:
Texas Tail Distillery is committed to using locally-sourced ingredients and creating our spirits in small batches so that we can maintain control over the quality of our products. Our goal is to provide you with a unique experience, whether you're enjoying one of our drinks yourself or gifting it as a present for someone special.
Our Commitment to You
We are located in Galveston, Texas—the birthplace of our company and home to the Gulf Coast's first distillery since prohibition. We offer vodka, whiskey, and rum products that are unique to the region and have been crafted with pure ingredients from local farmers and suppliers. We are proud of our heritage and strive to keep it alive through our quality products.
We believe that having liquor made at a distillery makes it more special than what you can find at any store. Our spirits are made by hand by people who love their craft, giving them an extra layer of character you can't get from mass-produced brands.
Contact us today at (409) 220-3166 to purchase spirits from our distillery.
Our Gallery
Explore Texas Tail
Every tall tale starts with a great drink. For this story, fill your glass with a spirit from Texas Tail Distillery, sit back and enjoy.
Tour Our Distillery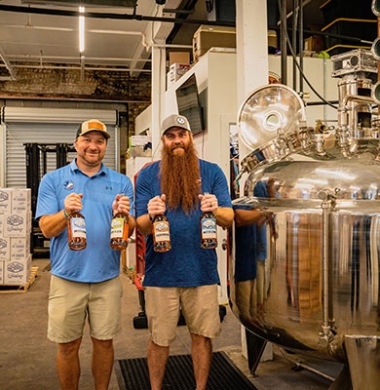 weekdays
Guests will be able to tour our distillery on weekdays by reservation.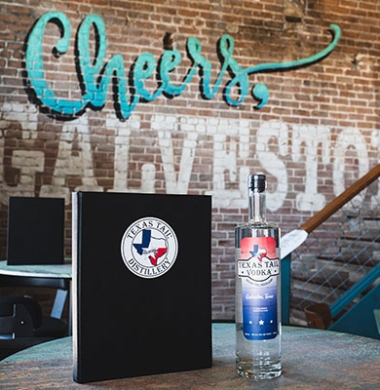 Saturdays
Guests will be able to tour our distillery on Saturdays at 12:30 and 1:30